Fresh & Quality Air in Your Home & Office
Residential & Commercial Air Duct Cleaning Service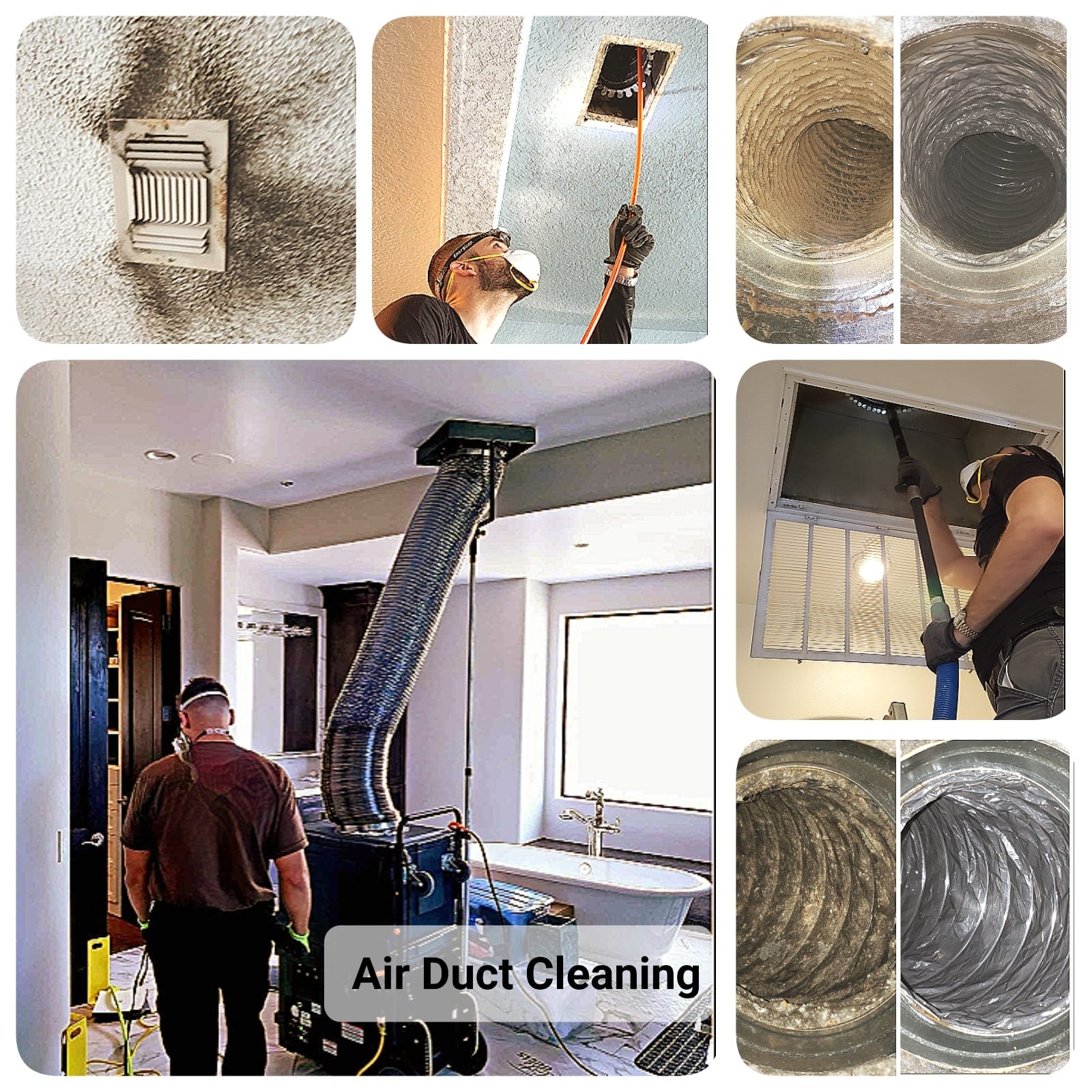 Air duct cleaning isn't an easy task, since many sections of a heating or cooling system aren't visible to the human eye, these channels running through your building or home are often overlooked for cleaning, which could lead to hazardous situations. When one experiences Green Quality Air duct cleaning service using our latest and updated vacuum & sterilization equipment and procedure, you won't have to worry about poor air quality in your home or workplace for at least a few years.
Green Quality Air certified dryer vent technicians are equipped with special tools specifically designed to thoroughly clean dryer vents and keep your dryer performing at maximum efficiency and safety. In our cleaning process, Green Quality Air work from both the outside and inside of the home, using both brushes and blowers, to ensure both maximum effectiveness and thoroughness of cleaning, our equipment can remove any difficult blockages, like excessive lint buildup or animal nesting, In addition to cleaning, Green Quality Air can also do dryer vent repairs and other vent services that include installing replacing or repairing vents.
Fresh
Air

is Our

Business
Why
Choose

Green Quality Air
The purpose of Green Quality Air is to help our customers enjoy the comfort and safety of their environment at an affordable cost.
Green Quality Air's goal is to achieve greater results from what we do and provide and customer service that you've probably haven't experienced much lately from other businesses.
Contact us today to learn more about our services or schedule a service now!
Contact us today to learn more about our services or
schedule a service now!